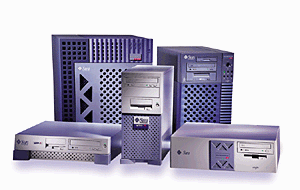 contact NDC if you have any questions.
Web Hosting service details
100MB of Web-Site disk space (more if necessary - please discuss)
Up to 50 MB of Disk storage for email (POP3) post-office..
10GB of data transfer per month
Unix Hosted
Web site has a Dedicated and Unique IP Address
Web site has a Unique User Name and Control Panel
Web site has a Unique Home directory
UNLIMITED POP3 Email Boxes
UNLIMITED Email Aliases
SSL (Secure Socket Layer)
Unlimited Email Autoresponders and PGP® Email
Streaming Real Audio/Video included
PHP 4 or 5 (Selectable by .htaccess file)
FTP support including anonymous
CGI directory for each web site
Streaming Real Audio/Video
Expert Technical Support - call or email.
Charges
There is a one time setup fee of $40.00 for each domain name.
Note that this excludes the domain-name rental fees separately paid to reserve your domain name - e.g. www.your_company.com
Only recurring fee is $8.95 per month !
NO SMTP Service is included. This is normally provided by your Internet Service Provider (e.g. Bellsouth/Comcast/AOL)
Summary
This service will allow your company to start many sophisticated projects with the web, and additionally allow unlimited users in your company to have a formal email address such as: your_username@your_company.com which will demonstrate a professional technology-savvy company. Also a significant feature for easy enquiry/responses is the email-Autoresponder function. Please ask for details regarding this.
Contact Us !
for a free consultation regarding the potential, requirements, and what you need to do to begin the process of establishing your company on the Web! It's a no-risk, everything to gain scenario ! Click Here to get contact information...